Venice teams preview Biennale work
August 22 2012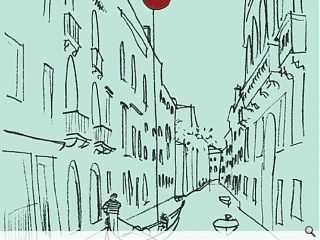 A
quartet of architecture practices
, chosen by the
Scotland and Venice
advisory board to participate in this year's Venice Architecture Biennale, have given a foretaste for what Festival goers can expect at this year's design festival following publication of the '
Venice Takeaway
' work last week.
Working under the auspices of the Scotland and Venice project partners DO Architecture, GRAS, Pidgin Perfect and Stone Opera have been tasked with undertaking four '
Critical Dialogues
' with overlooked and marginalised spaces in the canal city.
DO achieve this by harnessing the mediums of photography and film footage shot from a low flying helium balloon as it circumnavigates the city's periphery. GRAS meanwhile plump for a pop-up mobile gallery which they will drive down from Scotland before erecting it around a series of disused well-heads which pepper the city.
For their part Stone Opera have opted for a full size kit of cardboard building blocks to encourage local children to become 'builders for a day' at a local park. Pidgin Perfect on the other hand have organised a tour of the Biennale for residents who would otherwise have given such shenanigans a wide berth, culminating in a 'theatrical' open air dinner.
Commenting on the work Reiach & Hall's Neil Gillespie said: "The four architectural practices represented in Venice are all based in Glasgow; they all share a concern for people, the ordinary, and the street. They all have passion and an emerging personality even though their technique has had little opportunity to develop.
"The critical word that connects these architects is architectural practice. They explore the act of practicing as an architect in a marginal situation, politically, socially, professionally and culturally. Their approach is primarily concerned with conversation and engagement."
All four events will run through the first week of September.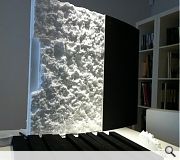 GRA Studio are undertaking an epic road trip to transport their pop up gallery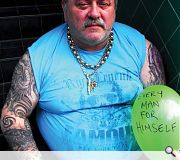 Pidgin will wine and dine characters not normally encountered on the architecture circuit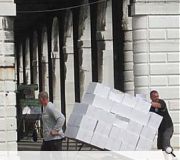 Stone Opera are boxing clever with their cardboard creation
Back to August 2012