Urban Realm launches best engineers survey
August 16 2012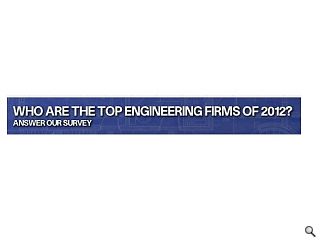 Urban Realm is instigating a hunt for engineering firms which have built themselves a reputation for structural derring-do and servicing innovation for our autumn edition, part of a series of in-depth looks at key sectors of the construction industry.
To kick things off we've identified a plethora of firms who could be following up Britain's Olympic success with an award of their own - but before we do so
we need your help to identify your own choice picks via our online poll
.
The winning teams will be profiled in October complete with interviews with the engineers who have performed the most impressive structural gymnastics.
A deadline for entries has been set for August 31 so don't delay vote today!
Back to August 2012