MAKLab to hold open weekend for architects
August 17 2012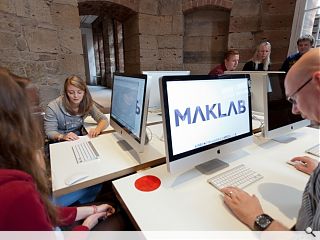 MAKLab, Scotland's first
Open Access Digital Fabrication Studio
, is marking its launch with a public open day to showcase the variety of equipment that is now available for use.
On Friday 14th and Saturday 15th architects will be invited in to find out more about digital fabrication, model making, prototyping, engraving, sign making and 3d printing with one of the themes being 'Live Build' featuring the work of Roots Design Workshop in Tiree.
.
MAKLab founder Bruce Newlands told Urban Realm: "Friday is a drop in day where you can get a tour of the space, the equipment we can offer and meet the staff.
"On Saturday there will be a series of short seminars and tele conference talks from European practitioners using digital technology from the Barcelona FABlab, Switzerland and the Netherlands.
"This is a great opportunity for practices and individuals to get a better understanding of how MAKLAB can assist them with model making, signage, architectural features & exhibitions."
Equipment will be made available on a pay as you go basis or via annual membership.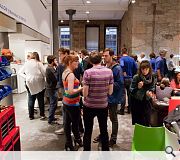 A series of tours, seminars, talks and introductions will be laid on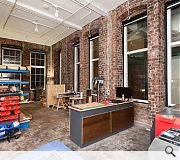 MAKLab is located within the Lighthouse
Back to August 2012