Urban Realm initiates top pub hunt with drinks invite
August 3 2012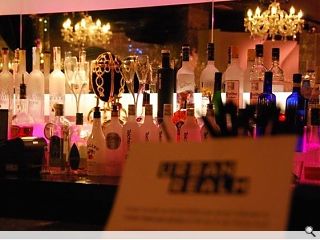 Never ones to pass up an opportunity for a booze-up Urban Realm is embarking on a novel piece of research/excuse to head down the pub by inviting readers to nominate your own favoured watering holes.
With thoughts turning toward the weekend we want to know which tavern you and your colleagues are most likely to frequent – which are best for business?
Networking is an important role in any arena, anecdotally more so in the built environment sphere, and with alcohol one of the finest deal lubricants around an inordinate amount of time can be whiled away down the local.
Purely in the interests of research then we will be descending upon your favourite for a pint or two, with a full pub guide set to be follow in the autumn edition of Urban Realm.
Taking an early lead is Glasgow's Stereo café and bar, nominated by Ian Alexander. It is a popular haunt for the JM team, but do you agree? Let us know your own favoured drinking dens and any tales from within by dropping us a note at info@urbanrealm.com and we could soon be buying you a pint.
The event, venue to be determined, will be held on August 31 from 18:00.
Back to August 2012