Portable hotel to open in Edinburgh
July 13 2012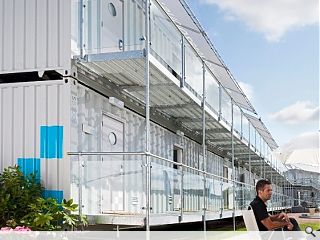 Snoozebox, the portable hotel group, have announced that Edinburgh is be the latest destination for their unique brand of low cost accommodation after they were commissioned by property developer Artizan.
The 120 room facility will be sited on a development site on Caltongate in the Old Town and will remain in place for the duration of the Edinburgh Festival from August 6 to September 3.
Comprising a range of stackable containers units the hotel can be configured for the demands of individual sites and can be ready to accept guests within 72 hours of being unloaded from the back of a lorry.
Company spokesperson, Susan Moorhouse, said: "Snoozebox provides high-quality, safe and affordable accommodation for visitors who want to be at the very heart of the Festival activity. Snoozebox have enjoyed tremendous success at other high profile events this year and we are confident our first venture in Scotland, located in such a unique environment, will be a sell-out."
Graham Birse, Managing Director of Edinburgh Chamber of Commerce added: "The population of Edinburgh doubles during Festival time, putting a significant strain on resources. We need to provide our visitors and artists with the best quality accommodation at the best available price and this seems to be an innovative and effective solution."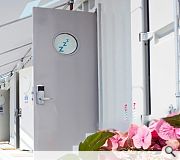 All mod cons including ensuite showers and flat screen TVs will be provided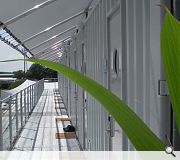 The Caltongate site will eventually play host to a permanent 640k sq/ft mixed use development
Back to July 2012