Aberdeen bypass campaign reaches Supreme Court
July 9 2012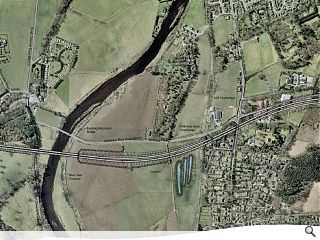 A campaign to block construction of Aberdeen's bypass has reached the Supreme Court in London where a two day hearing on the subject is to be held from today.
The Aberdeen Western Peripheral Route is a 28 mile long bypass of the granite city and was originally approved by the Scottish Government back in 2009.
Opposition group Road Sense have already lost two appeals to the Court of Session since that date.
Should the Supreme Court also reject Road Sense's move it is thought unlikely that the group would resort to the European courts, making it highly likely that the £400m road would proceed.
Transport Minister Keith Brown said: "Ministers have done everything in their power to progress the appeal hearing as soon as possible and welcome the start of the next stage of the process.
"We are prepared and ready to defend the appeal so that we can get on and build this much needed road as soon as possible."
The Supreme Courts verdict will be issued in three months.
Back to July 2012