Scottish Student Awards for Architecture winners announced
July 6 2012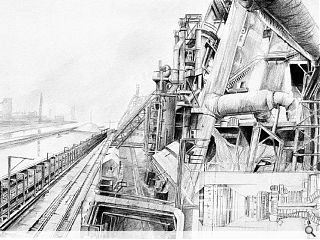 The winners of the annual Scottish Student Awards for Architecture, organised jointly by A+DS and RIAS, have been unveiled - and the headline winner is Sam Wilson,
cover star of the summer edition of Urban Realm
.
Wilson, a graduate of the University of Dundee, picked up the RIAS Rowand Anderson Silver Medal for best 5th year student, with judges noting: "Well-established and conventional approaches are strongly challenged in these drawings and a strong and convincing new architectural voice emerges."
A+DS Depute Chair Graham Ross said: "These awards celebrate the high standard of work and ideas from best students at Scotland¹s schools of architecture. The forthcoming exhibition provides an excellent opportunity for the public and profession to view the work from these talented, young designers."
All the winning work will be placed on public display in the Lighthouse from July 30 through to October 5.
The 2012 winners are:
Back to July 2012