John Swinney announces £105m capital investment drive
June 27 2012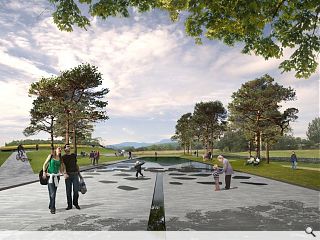 Finance Secretary John Swinney has announced he is to bring forward £105m of capital investment spend to this year in a bid to keep the struggling economy afloat.
The programme covers a broad range of sectors including renewables, tourism, transport and housing.
Specific beneficiaries of the accelerated timetable include
Inverness Campus
, improvements to the A75 Hardgrove to Kinmount route and regeneration projects in Rutherglen, Bridgeton, Forres and Inverclyde.
Each of these has been described as 'shovel ready', meaning the positive benefits of construction could feed through rapidly.
Swinney said: "While these projects will support and stimulate economic growth, they will also deliver on a range of wider objectives such as environmental and health improvement, housing, greener transport, maintenance of our health estate, and culture and tourism.
"We are also focusing our support on local economies and investment in key geographical areas."
Back to June 2012