£10m Ravenscraig motorway link approved
June 27 2012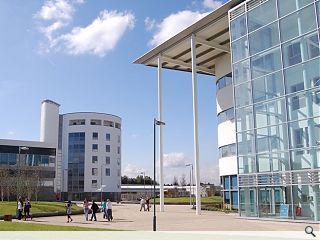 North Lanarkshire Council have approved £10m in funding for a new link road connecting the Ravenscraig regeneration site with the M8 motorway.
This is needed to finance a requirement for road widening and creation of a tunnel through an existing railway embankment to create a new dual carriageway link to Newhouse - necessary to connect the former steelworks to existing roads infrastructure.
A business case and financial model are currently being prepared to win Scottish Government approval for a £73m Tax Incremental Financing scheme – a mechanism for borrowing money against projected increases in business rates.
Executive director of environmental services at North Lanarkshire Council, Paul Jukes, said: "There is an element of risk for the council in committing the £10m, but we believe it is necessary.
"To do nothing with such a large site is simply not an option."
Ravenscraig isn't expected to be fully complete until around 2044.
Back to June 2012