Demolition commences on subsidence hit Bridgeton tenement
May 24 2012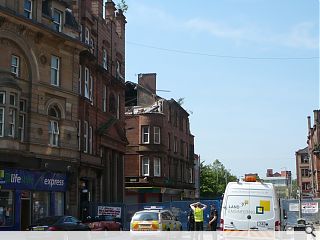 A Bridgeton Cross tenement is in process of being demolished after its occupants had to be evacuated following the sudden appearance of large cracks in the structure.
Subsidence had caused a dangerous degree of movement to both the façade and internal structure necessitating the evacuation of 100 residents.
Having been declared unsafe Reigart has been tasked with demolishing the historic building, one of the few remaining traditional tenements on the once grand London Road.
The demolition process should be complete by the end of May.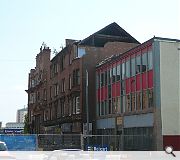 London Road remains closed to traffic until the demolition work is complete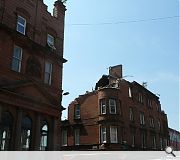 The affected tenement lies directly across from Page\Park's Olympia Theatre redevelopment
Back to May 2012