Clegg promises 'massive' infrastructure investment
May 23 2012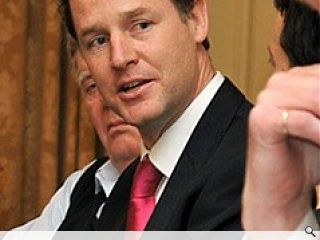 Deputy Prime Minister Nick Clegg has spoken of a "massive" increase in infrastructure investment as part of a concerted drive to move discussion of Britain's economy away from the present downbeat prognosis toward sunnier pronouncements.
Speaking to the Financial Times Clegg proposed "massively amplifying the principle of what we did on credit easing", a £20bn scheme geared toward stimulating small businesses, to do so.
This would see the government inject credit into the economy to stimulate construction of new homes and civil engineering projects.
Clegg continued: "We're not austerity fanatics for the hell of it. We've actually got some very creative initiatives on growth which we've already launched which can be supplemented and will be supplemented."
The change in emphasis follows polling evidence both on the continent and in Britain that voters are getting fed up with austerity alone.
Back to May 2012