Labour cast doubt on Aberdeen City Garden plan
May 10 2012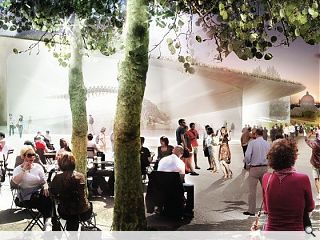 Plans to redevelop Aberdeen's
Union Terrace Gardens
could be scuppered after the incoming Labour administration, who campaigned against the plan, indicated they were to press ahead with a free vote on the £140m scheme.
Labour has secured support from Conservative and Independent councilors to lead Aberdeen City Council, succeeding the outgoing SNP administration who approved the project last year following a public referendum.
Tom Smith, chairman of Aberdeen City and Shire Economic Future, said: "The City Garden Project is now in doubt. This is a once-in-a-lifetime project that will transform our city centre, its look, feel, economy and culture, in a way that piece-meal developments simply will not do.
"It is hard to believe that a political party are prepared to go against a project which secured a majority vote in a referendum. This brings both integrity and democracy into question."
Back to May 2012