Collective complete first English work
May 10 2012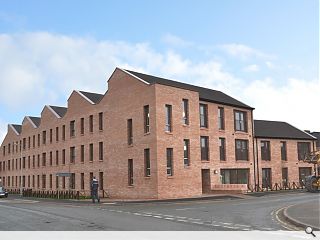 Collective Architecture have taken their first steps into the social housing market in northern England with completion of new build homes at Bowflatts, Great Clifton and a flatted development at Ehen Court, Egremont.
Ehen Court was designed for Home Group North West exclusively for the use of elderly residents and is intended to encourage 'community' living with extensive provision of communal spaces.
This entails large open plan stairwells with seating spaces and a large south facing garden with park benches to facilitate socialising.
Bowflatts meanwhile has been designed specifically for wheelchair users with a distinctive stepped building line to accentuate the site topology.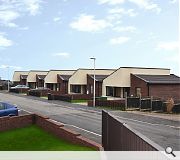 each home at Bowflatts features a large corner window to draw in morning light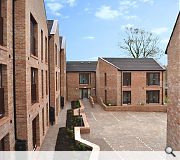 Ehen Court features a robust brick facade sourced from Newcastle to boost sustainability
Back to May 2012