Government to raise VAT on listed building alterations
March 30 2012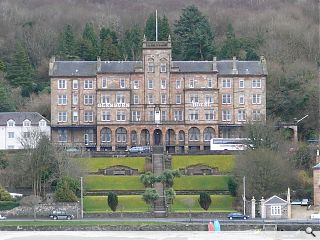 Fresh from its 'pastiegate' ramp up of VAT on hot pies the government has turned its revenue raising sites on those seeking to undertake alterations to listed buildings, scrapping the zero rate of tax the sector currently enjoys.
It means that, from October, the full 20% rate of VAT will apply subject to an ongoing consultation which will run until May 4.
This hasn't gone down well with tax campaigners such as the Cut the VAT Coalition, which is arguing for an across the board 15% cut in VAT for all home repair, maintenance and improvement work.
They argue that the move in the opposite direction could have grave consequences.
Loyd Grossman OBE FSA, Chairman of The Heritage Alliance said: "The very real fear is that this will discourage people from making improvements to listed buildings. It may make the difference between them having a future and losing them altogether."
Brian Berry, Chief Executive of the Federation of Master Builders added: "This move shows the Government really is out of step with the industry's wishes and the needs of the UK's heritage buildings.
"Increasing VAT on alterations to listed buildings by 20 per cent will prevent many from carrying out important improvement work, and will in turn put many more building firms at risk. If the Government is serious about supporting growth in the economy and cutting carbon it should focus on measures to encourage property owners to improve the UK's existing buildings, and not do the opposite."
Back to March 2012