Basil Spence archive launched
March 28 2012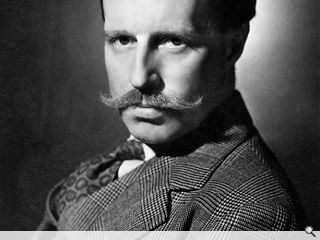 A new book celebrating the achievements of architect Basil Spence (as well as recognising some mistakes) has been published by the RIBA - alongside an
online repository
of his work by the Royal Commission on the Ancient and Historical Monuments of Scotland.
Basil Spence: Buildings and Projects, edited by Jane Thomas, Louise Campbell and Miles Glendinning, seeks to integrate Spence into the history of the post war period, a time when he was Britain's best known architect.
Although his reputation was subsequently tarnished by some high profile failures in the 1970s the new tome aims to rehabilitate Spence as a British 'starchitect' before the term even existed with a showcase of photographs and sketches from his life's work.
This includes the Mortonhall Crematoria in Edinburgh, the infamous Hutchesontown C tower blocks and an extension of the New Zealand Parliament.
Jane Thomas of RCAHMS said: "Spence was a gifted artist and exceptionally good at selling his ideas to clients through his drawings. He was also a brilliant communicator who was able to express his vision to individual clients and also to the wider public.
"We are exceptionally lucky to have his archive in Scotland, and, after a concerted programme of conservation, curation and digitisation, it has allowed us to make his drawings and papers available to the public for the first time since his death in 1976."
All images (c)RCAHMS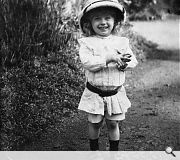 A young Spence frolicks in his native India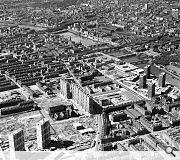 Glasgow's Gorbals district still hasn't recovered from the devastation wrought in the seventies
Back to March 2012