RSA New Contemporaries exhibition kicks off
March 29 2012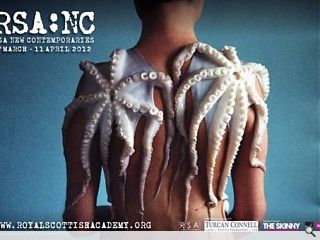 An exhibition showcasing the work of the finest emerging artist and architects in Scotland has commenced, curated by the Royal Scottish Academy.
This year eight architecture students have been selected by a panel including Glen Onwin and Kathryn Findlay alongside representatives from Scotland's six schools of architecture and five main colleges of art.
RSA director Colin Greenslade, said: "We envisaged that the development of this exhibition will be one of the most important initiatives for emerging artists in Scotland each year, enabling a 'first exhibition' opportunity for some 60 or so emergent artists annually. The exhibition will be an unique opportunity to see the best of Scotland's emerging talent under one roof."
The eight contributing graduate architects are:
Abigail Benouaich (Strathclyde)
Daria Byra (Scott Sutherland)
Luca Di Somma (Dundee)
Martin Flett (Mackintosh)
Scott Licznerski (ECA)
Andrew Morris (Edinburgh)
Rowan Morrice (Scott Sutherland)
Sarah Clayton & Gillian Storrar (Edinburgh).
The
exhibition runs until April 11
.
Back to March 2012