Barnton Hotel redevelopment in the works
March 26 2012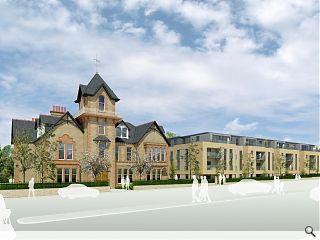 Retirement home developer McCarthy & Stone has prepared plans for the redevelopment of the former Barnton Hotel, Edinburgh.
Located on the corner of Queensferry Road and Barnton Grove the C listed building will be converted to form nine apartments for private sale whilst adjacent land is used to house 73 homes for the elderly.
The hotel has lain derelict for over a decade since its closure, prompting the developer to carry out stabilisation works to prevent further deterioration.
Steve Wiseman, Managing Director of McCarthy & Stone Lifestyles Ltd in Scotland said: "The Barnton Hotel is a historic building that holds a special place in the hearts of many local people. We are keen to ensure our proposal not only sensitively refurbishes the former Hotel, but significantly enhances the appearance of the vacant land, rejuvenating the site and surrounding townscape."
Page \ Park are working only on the restoration and conversion of the hotel. The Planning Bureau (McCarthy Stone) are designing the new residential buildings on the site.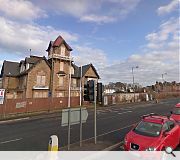 The hotel has been languishing on the buildings at risk register
Back to March 2012