Majority back Aberdeen City Garden plan
March 2 2012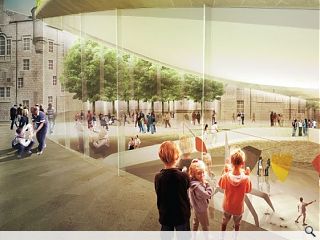 Referendum results have shown that a proposed redevelopment of Aberdeen's Union Terrace Gardens have been backed by a small majority of local residents.
They show that 45,301 voted in favour of the ambitious redevelopment proposal, christened "The Granite Web", whilst 41,301 voted in favour of maintaining the status quo.
The result means that detailed design work can now commence, good news for Diller Scofidio & Renfro, Keppie Design and Olin Studio who prepared the competition winning design.
Keppie's David Ross commented: "Our team have lived and breathed this project for a long time now and it's satisfying that there has been a positive response.
"Our focus now is to work with everyone in the City, no matter which side of the argument they have been on, to deliver a project which help the gardens to reach their potential. Good design can change lives. This is a unique project for so many reasons and we look forward to bringing it to life."
Half of the schemes budgeted £140m costs will be met through private and corporate contributions, chiefly from the schemes architect Sir Ian Wood.
The remainder will be leveraged from a so called Tax Incremental Financing scheme to be submitted to the Scottish Government. This will see Aberdeen City Council take out a 25 year loan repayable from business rates which would have gone direct to the government and will enable redevelopment of the derelict St Nicholas House and improvements to the Art Gallery to proceed as planned.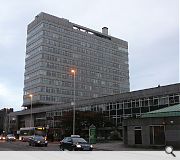 A yes vote would clear the way for St Nicholas House to be cleared away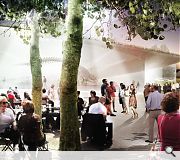 The scheme is intended to leave a positive legacy for the city once its oil runs dry
Back to March 2012