Edinburgh to rival Glasgow in size by 2035
March 1 2012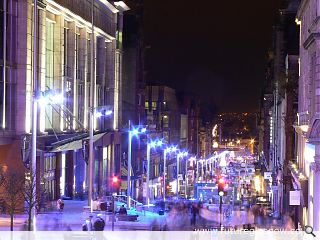 Talk of a north south divide could be supplanted by an east west split, if the latest population figures published by the General Register Office for Scotland are to be believed.
They show that all ten council areas projected to record a population fall by 2035 are located in the western part of the country, notably Greenock and Port Glasgow which will shed 13,000 citizens to just over 66,000 and The Western Isles which will slip by 2,970 to 23,220 residents over the period.
Edinburgh, by contrast, will be headed in the opposite direction as it experiences a population boom with 113,900 more residents to 603.000 by 2035 – putting it on nearly level pegging with Glasgow which will grow by just 60,000 to 693,000.
Demographers believe that an unforeseen consequence of devolution has been to permanently skew the as private sector firms and public sector bodies cluster around the Edinburgh Parliament building.
Scotland as a whole will see its population increase from 5.2m to 5.8m which Dr Chris Wilson, a reader in demography at St Andrews University, attributes to migration.
Wilson said: "More non-British people have moved into Scotland in the past ten years than at any time in recorded history."
Back to March 2012