Quarriers detail epilepsy centre plans
February 24 2012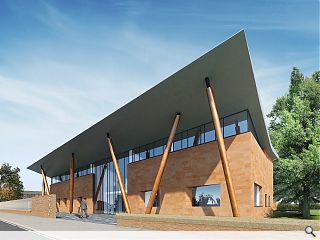 Quarriers, a charity offering support to people facing adversity, has provided additional comment on their plans to erect an
Anderson Bell Christie designed epilepsy centre
on the site of the former Elderpark Primary School.
A spokesperson for Quarriers told Urban Realm: "The Scottish Epilepsy Centre (SEC) will be one of the most advanced assessment and treatment centres for the condition in the world.
"The location of the SEC on the St Kenneth Drive site in Govan means it is less than a mile from the Southern General Hospital and the world-leading Institute of Neurological Sciences whose staff will provide expert support to patients at the centre.
"The new building has been designed to incorporate residential and diagnostic accommodation on one level. This is to ensure the safety of patients for whom it could be extremely dangerous to navigate stairs due to epileptic seizures they may have during their stay of up to eight weeks. It allows patients to move around freely without fear of suffering serious injury.
"In addition, it will incorporate artwork, such as etched glass screens, in keeping with the work of Bruce and Hay, the Glasgow architecture practice behind Elderpark Primary School which stood on the site. Original cornerstones from the old school building have also been retained for use in the grounds of the centre."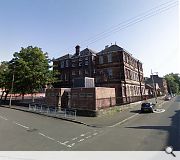 Existing perimeter railing will be retained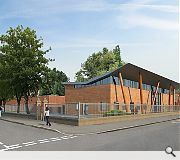 The new pavilion is scheduled to open in the spring of 2013
Back to February 2012