Fettes College expansion approved
February 23 2012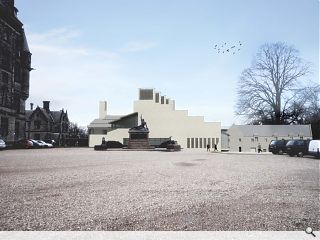 Proposals by Page\Park architects to erect a new teaching wing, courtyard and auditorium at Fettes College, Edinburgh, have been approved by Edinburgh City Council.
The £12m scheme has been sparked by a need to accommodate the schools expansion and will entail the controversial demolition of an existing listed gymnasium.
This would entail a phased program of works commencing with refurbishment of the existing 1950s built north building and concluding with construction of a 270 seat auditorium on the site of the old gymnasium.
In their design statement Page/Park explain: "The completion of the teaching wing and new auditorium creates an 'L' shaped block defining an entrance courtyard and creating a gesture of embrace towards the Main College.
"This courtyard creates a formal; setting for the entrance into the new teaching wing and an external extension of the glazed foyer spaces to the drama department."
Work will commence on site next year in an anticipated 18 month build.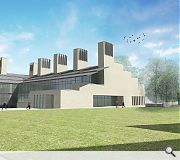 The Cockburn Association had voiced strong opposition to the plans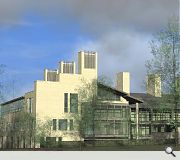 The school roll has expanded significantly since the College was built
Back to February 2012