Gated Gleneagles community hosts Scotland's most expensive developer home
February 22 2012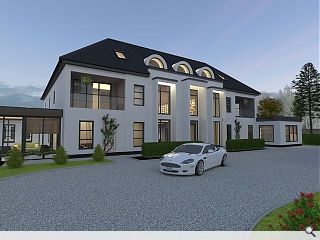 A 16,000sq/ft mansion has been placed on the market by property agents Smiths Gore for a mere £8m, which they term a "bargain".
The voluminous build has been named 'The Whitehouse' and sits within an exclusive gated community of 14 homes at the Gleneagles Hotel and Golf Resort.
Currently under construction the house has been described as a blend of Georgian and Art Deco and will include a swimming pool, cinema, orangery and three car garage when it completes this summer.
Smiths Gore's John Coleman justified the exorbitant price tag saying: "at £500 per square foot it is a relative bargain compared to other luxury properties worldwide which go for ten times that. In Hong Kong the average price of luxury property is almost £7000 per sq ft and in Mayfair in London sales are achieving £5500 per sq ft."
Coleman continued: "With its sophisticated mix of Georgian and Art Deco styles, lavish opulence and magnificent hall, it is redolent of the Great Gatsby days and one can imagine cocktail sipping decadence with black ties and white piano. But it is also a bright, family home and would be ideal for either full time living or part time indulgence."
Any future owner will find themselves in good company with steel magnate Lakshmi Mittal, who is building a
six bed holiday home nearby at a reputed cost of £15m
.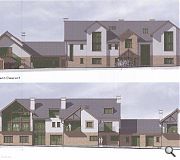 4 The Queens Crescent by Leadingham Jameson Rogers + Hynd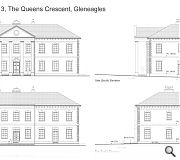 9 The Queens Crescent by Hartington Fleming & Worsley
Back to February 2012