Cutbacks stoke Strathclyde architecture tuition fears
February 22 2012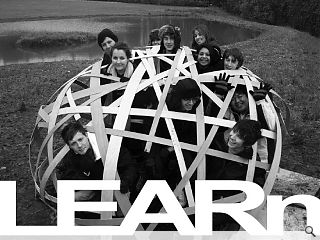 Strathclyde University's architecture department has informed staff and students that it is looking at how best to maintain its teaching standards in light of the reduced financial support afforded to it -sparking fears amongst students and staff that tutors may have to work voluntarily, or be replaced by students.
Seeking to allay those fears department head Dr Sergio Porta told Urban Realm: "There is a strategy to lower the impact of the external teaching budget - which means tutors basically.
"It doesn't mean that tutors should be cut, it means that if we are to support them we have to do so from other budgets or by allocating resources in a different manner.
"Changes are happening every day. We had to face pretty profound changes at the start of the last session and we're going to face changes at the start of the 2012-13 academic year. It's a continuous process of change and adaptation, part of which will hopefully be for the best.
"There are a number of decisions which must be taken as a result of the reduction in funding in the higher education sector, including a number of different models of teaching.
"That's why on the fifth of March we will start a process for the fundamental reappraisal of the way we teach both as a result of the financial crisis but also the professional crisis of who we are as architects."
Subsequent to this Strathclyde University issued the following statement to stress the campus wide investment they are currently undertaking: "The University remains committed to architecture and we are continuing to invest in its future.
"Our campus development plan will create innovative and vibrant facilities to enhance our students' experience, and we are creating opportunities for collaboration between the department and academics in other disciplines to develop innovative new research to benefit architecture practice and wider society."
Back to February 2012