Dunlop drawing exhibition opens to the public
February 22 2012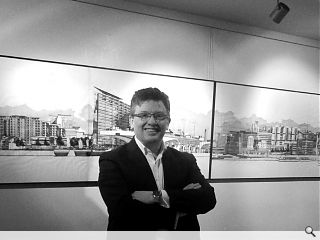 Alan Dunlop has officially opened his 'Working Drawing' exhibition at Glasgow's House for an Art Lover at a private screening for invited guests.
A strong turnout braved the inclement weather to peruse a variety of hand drawn pencil sketches prepared by Dunlop.
These included a number of sketches, some on public view for the first time, including an 8m perspective of the Broomielaw and designs for Hazelwood School.
A variety of new work, including a depiction of Glasgow's South Rotunda and silkscreen and digital prints, were also featured.
Dunlop will preside over a day long drawing masterclass at the venue on
March 17
.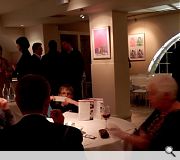 A Broomielaw panorama is Dunlop's most ambitious work - stretching to an impressive 8m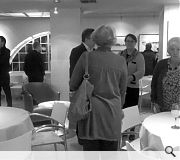 Dunlop is keen for others to embrace the art
Back to February 2012