Decision due on Charlotte Square revamp
February 21 2012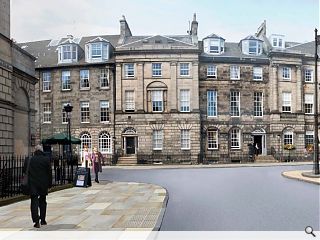 Fordell Estates'
£4m planning application
, to remove street clutter and upgrade the public realm around Edinburgh's Charlotte Square, looks set to be realised after council officials recommended the proposal be approved.
Designed by Optimised Environments the project would see extra pavement space provided by reducing road width around the New Town set piece to one lane – a deliberate attempt to reverse the growth in vehicle numbers since the sixties.
New walkways will be paved in Scoutmoor Yorkstone with Whinstone steps to match the existing in colour and finish.
It is hoped this will create a more pleasant pedestrian environment, boosting amenity for nearby tenants such as the Edinburgh International Book Festival.
In their design statement Open say: "The design concept looks to re-establish the cohesiveness of Charlotte Square by visually reconnecting the fine surrounding architecture to the centrepiece gardens.
"Analysing and revealing the key historical elements helps to inform how the new structure and definition of the Square between the architecture and the gardens can be created.
"This public space is a new response to a modern context, but it is inspired by the understanding of the historical setting."
A final decision will be taken on the scheme tomorrow.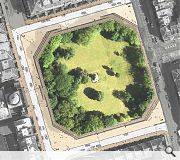 Fordell Estates is the largest single owner of properties on the Square - it is seeking financial support from the Council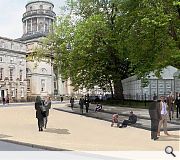 Reproduction lighting columns will be introduced
Back to February 2012