Elder & Cannon draw up plans for Linthouse community centre
February 2 2012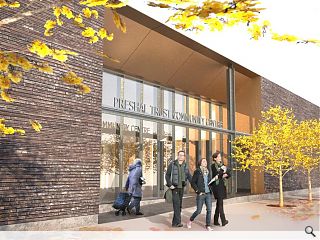 Elder & Cannon architects have submitted proposals for a new £550k Preshal Trust Centre in Govan, Glasgow.
The Christian charity is seeking to create a supportive environment to combat the social problems of Linthouse through provision of recreational and educational activities in an environment better suited to these aims than the Trust's existing dilapidated hall - which is no longer fit for purpose.
In its place will rise a 374m2 single storey hall with its own toilets, storage, kitchen, quiet room, reception and office space.
A large glazed screen will be punched into the high quality brick envelope to serve as a central visual and security feature.
The scheme will rise directly opposite
Do Architecture's Trafalgar Court
.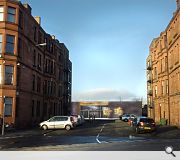 The hall will terminate the Aboukir Street vista
Back to February 2012