Cumbernauld tower blocks facing wipeout
January 17 2012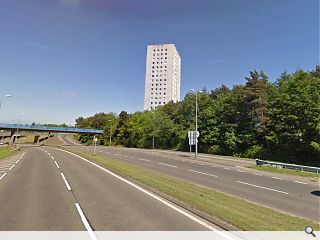 Cumbernauld's skyline is set to be changed forever after Sanctuary Cumbernauld won funding from the Scottish Government to demolish the town's tower blocks – all 12 of them.
£3.2m is being committed to buy out 100 private owners of the blocks in order to progress the £70m project, driven by a need to replace substandard accommodation with 440 new energy efficient homes.
Approval was granted following a poll of local residents which found that 72% were in favour of the redevelopment programme.
Peter Martin, Sanctuary's director of development, said: "The vast majority of high-rise residents support our plans which – if approved by the local planning authority – will give a £70m plus shot in the arm to the local economy, sustain jobs in construction and create new jobs, apprenticeships and training opportunities for the local community."
The tallest block in the serial Carbuncle offender is the 55m tall Stuart House.
Back to January 2012