Exhibition documents Red Road life for posterity
January 10 2012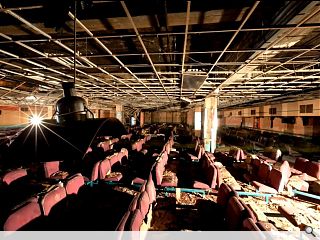 Red Road Underground, an exhibition led by photographer Chris Leslie and illustrator Mitch Miller to document the dying days of Glasgow's Red Road, has launched as demolition work proceeds apace on the landmark tower blocks.
Comprising previously unseen material,
including evocative photography from a long abandoned underground leisure hub and dialectograms of the community as it existed in its heyday
, the project aims to document a corner of Glasgow which will soon be erased.
A series of interviews conducted with some of Red Road's final tenants will also be aired, giving a snapshot of what it is like to live through the estates twilight, fleshing out what drew people here in the first place and why the high rise living ideal ultimately failed.
An exhibition of the pairs work will be staged by the New Glasgow Society in February 2012 to coincide with demolition of the first two tower blocks on the estate.
Red Road Underground from chris leslie on Vimeo.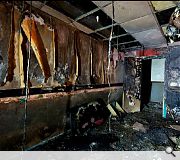 The Bingo hall has been described as a "latter day Pompeii"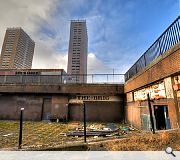 The doors to this mouldering pub were briefly prised open by demolition contractors last year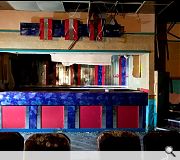 The underground haunt was sealed off as the estates fortunes dwindled
Back to January 2012