Fife Housing Showcase appoints development partners
January 10 2012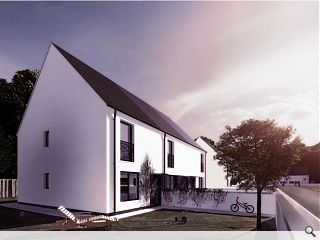 Fife Housing Innovation Showcase, a £3.3m scheme to demonstrate new techniques and technologies in affordable housing, has appointed Springfield Properties as construction partner for a low energy housing scheme in Dunfermline.
Comprising 27 new homes it will provide a
test bed for the evaluation of new construction technologies and form the centrepiece of a three week exhibition scheduled for the end of April
, including a terrace of 3 homes designed to meet 2013 low carbon and 2016 zero carbon targets.
These will each use the K2 low energy timber frame system designed by Bruce Newlands of Kraft Architecture and a specialised 'massive timber' panel system called e.Core, developed by David Blaikie Architects.
Oliver Robb Architects Hannah Reed Engineers and Napier University's Institute of Sustainable Construction, are partnering with Springfield on the project delivery.
All homes produced as a result of the initiative will be handed to kingdom Housing Association for social rent.
Tom Leggeat, Springfield's partnership director, said: "This is a community project, using locally sourced materials and manpower. Working closely with Adam Smith College, we intend to use talented young electrical, joinery and plumbing apprentices to fit out the e.Core units. We are also creating jobs in Fife by using local unskilled labour to help fabricate the sub components.
"Currently, new homes are 73% more energy efficient than older properties, saving between £500 and £700 a year in energy costs in an average family home."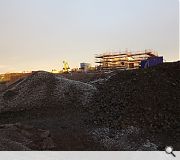 Construction work began at tail end of last year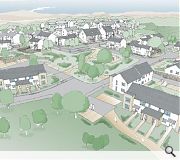 The full site masterplan
Back to January 2012