Nord complete South Block artists studios
December 9 2011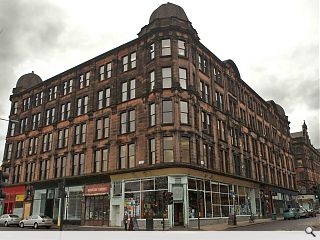 A former textiles warehouse in Glasgow's Merchant City has been converted into a £3.5m arts and creative industries hub by Wasps Studios.
It provides low cost studio space for fine artists and crafts people plus offices for social enterprises by using monies raised through commercial lets as subsidies.
South Block was fashioned from the four storey Edwardian building by Nord Architects.
David Cook, Wasps Studios CEO, said: "The South Block regeneration is creating a vibrant new space for artists, creative businesses and social enterprises which will help build the local economy.
"Many artists and craftspeople work on their own, or in small groups, and do not generate the kind of profits needed to pay commercial rents. Wasps offer essential support through low-cost studios. This can make it easier for them to focus solely on creating their artwork, building their careers and earning commissions or making sales."
Wasps Studios plan further such developments across Scotland in the coming years to satisfy pent up demand.
Photographs taken by Rob McDougall.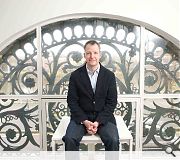 David Cook is masterminding a significant development pipeline of studio space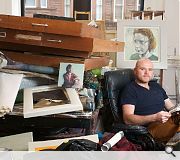 South Block has already secured tenants for 70 of the 96 available workspaces
Back to December 2011