East Kilbride town centre plans approved
December 8 2011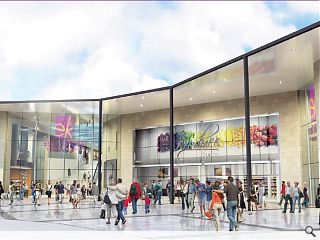 First phase plans for a significant extension of East Kilbride's Olympia Shopping centre have been given the go ahead, clearing the way for retail specialists BDP to begin work on the 16,000sq/m scheme.
Bankrolled by East Kilbride Investments Ltd and PropInvest East Kilbride Ltd the scheme will entail construction of a new Sainsbury's store together with the replacement of smaller units with larger floorplates.
Improved connections to the existing mall will be facilitated by a covered access travelator connecting to a two storey car park built above the supermarket.
These works will entail demolition of existing car park decks, Sainsbury's and Olympia Arcade.
BDP intend for this work to "strengthen the eastern end of the town centre" by providing more modern facilities.
In their design statement the practice said: "The removal of the existing ramp and stairs at Olympia Way allows a new entrance to be formed at the bus station. The entrance will simplify the connection to the bus station and Princes Mall by providing a more direct connection with clear lines of sight between the existing and new entrances."
Councillor Graham Scott, the planning committee chair, said: "This is the first phase in what the applicants have told us is their overall vision for a town centre which continues to meet the needs of the modern retailer.
"This ultimately includes an aim to regenerate the profile of the town centre to create distinct shopping and commercial areas."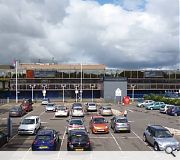 east Kilbride was a nominee in last years Carbuncle awards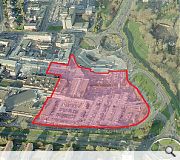 Works will entail demolition of existing car park decks, Sainsbury's and Olympia Arcade
Back to December 2011