Aedas secure giant Mumbai masterplan
November 15 2011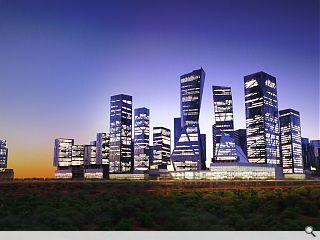 Aedas have seen off competition from HOK, Gensler and Som to win an invited design competition to masterplan a giant 67 acre site in south eastern Mumbai.
The mixed use development will incorporate a range of end uses from residential to office, retail and leisure accommodation.
These facilities are designed to be clustered within a walkable neighbourhood of open public spaces and on street shopping, connecting a series of distinct communities.
Saurabh Bhandari, Associate Director at Aedas said "We believe this development will set precedence for the area as it will offer added value within the active public space and will provide the area's first block of iconic high rise towers".
"The quality of the un-built space is as important to the end-user as the built accommodation and this philosophy will be a strong USP for our clients. The scale of this development along with the opportunity to develop iconic addresses for the residents has been of huge importance to our clients and a winning design."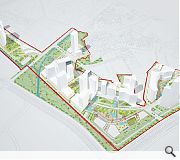 A first phase of the scheme will incorporate over 1m sq/ft of residential space
Back to November 2011