Refitted MoD vessel scoops design award
November 15 2011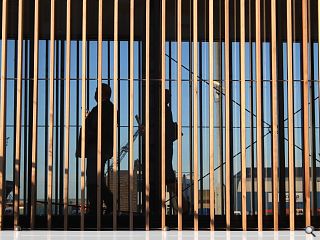 Archial's refit of a former MOD fuel vessel – to accommodate a fundraising centre and staff accommodation for the Vine Trust, has netted the practice an Education Design Award from the Glasgow Institute of Architects.
Doubling as an education space for informing school children of the plight of South American street children the barge acts as a stepping stone to two similar ships docked on the Amazon and Lima, capital of Peru.
These act as bases for volunteers to provide assistance to street children living nearby.
Located at a permanent mooring in Leith the floating space provides the Trust with a cinema, exhibition space and outdoor performance stage within the shell of the redundant ship.
Largely transparent these spaces are distinguished through the use of western red cedar timber slats – which also double as privacy screens and solar shading.
Archial's Glasgow office donated their services free of charge to the three year charitable project.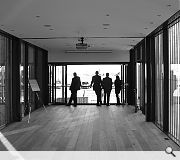 The charity have secured free mooring at the Port of Leith for 25 years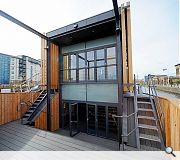 The project was completed in September
Back to November 2011