Alternate Queen Street Station vision outlined
September 30 2011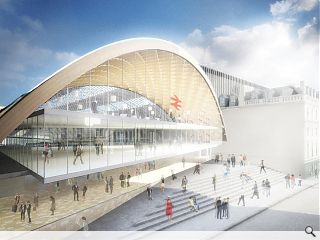 Fresh from Network Rails publication of its preferred solution for the redevelopment of Queen Street Station,
a glazed extension penned by architects BDP
, Paul Stallan Studio RMJM have released details on the one that got away.
Stallan's refresh studio sought to address two main areas in their proposal - to extrude the existing structural arch of the station out to George Square and create a new public space below it at the entrance to the station concourse.
This additional public space resulted in a net loss of retail space however - which may ultimately have weighed against the scheme.
As in BDP's scheme Stallan's approach would have incorporated a redesigned taxi drop off and circulation space to the east, incorporating a huge new multi storey car park to facilitate expansion plans at the Buchanan Galleries – the owners of which are carrying out the revamp.
Buchanan Galleries are seeking to expand their mall with £83m of public money being stumped up by Glasgow City Council for the public works component under a Tax Increment Finance scheme.
This is being challenged by the rival St Enoch Centre, which funded its own recent £100m refurbishment, as uncompetitive.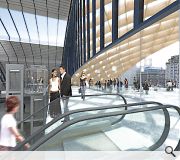 Copious public realm comes at the cost of rental income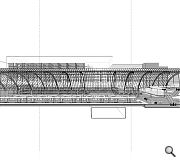 Queen Street Station's roof, its stand out feature, would be dug out from behind a mess of 60's concrete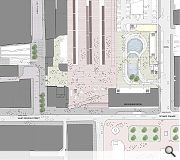 The rundown streetscape surrounding the station would be upgraded as part of the plan
Back to September 2011