Goodman extend Central Quay land bank
September 9 2011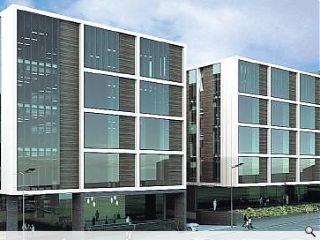 Property group Goodman have purchased the landmark Bilsaland Bakery building in Glasgow as they progress plans to build 500,000sq/ft of grade A office space on a nine acre city centre site.
Keppie Design have been tasked with moving away from the business park aesthetic of a prior Auckett Fitzroy Robinson scheme in order to better engage the street with a more urban solution.
Speaking to
Urban Realm last year
Keppie director Richard MacDonald said: "The (previous) scheme was centred on a platform a couple of metres above street level with an undercroft car park engineered below - but to cut costs we've created a halfway house where there are certain open areas within the deck."
Construction is unlikely to commence in the absence of a pre-let.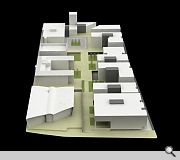 A landscaped podium hides undercroft parking - partially exposed to reduce the need for mechanical ventilation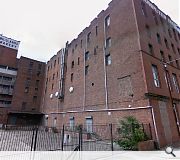 In a sign of confidence Goodman have decided to incorporate Bilsland Bakery into their plans
Back to September 2011