Urban Realm participates in Radio Scotland New Towns debate
September 9 2011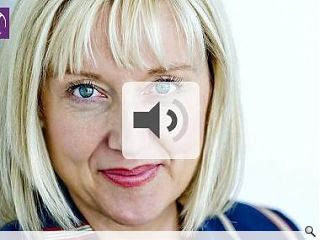 The Duke of Fife's plans to erect
4,000 homes on Greenfield land 10 miles south of Aberdeen
has set tongues wagging as to the merits of New Town building. Giving voice to those opinions this morning was Radio Scotland's Call Kaye phone-in show – confusingly hosted by Cathy Macdonald as a stand in.
Of the guests Linda Fabiani, MSP for East Kilbride, was understandably supportive of the New Town programme. Speaking from her office in the
2010 Carbuncle candidate
, famous for its roundabouts, Fabiani said: "I live just outside East Kilbride but I know people have a great sense of pride in their town."
Urban Realm editor John Glenday stuck the boot in saying the defining characteristic of the post war New Towns were that they were built "around vehicles not people" but this was contradicted by Livingston fan Roly Walton who claimed: "Livingston was not built around the car; Livingston has a amazing range of cycle paths and footpaths."
Paul Roberts of Turnberry Consulting, planning consultants behind Chapelton, said: "New Town in the post war era were very large, often accommodating a 100,000 people as public projects they were very different. The one being contemplate in Chapelton now is a much smaller scale and its trying to resolve the problem of tacking on a 1,000 houses to existing settlements. That doesn't necessarily build communities, it doesn't provide shops."
Diarmaid Lawlor, head of urbanism at Architecture + Design Scotland, said: "There's a very famous man from Copenhagen called Jan Gael and he argues that it takes a 100 towns to make a community. I guess what he's saying there is you could build a housing estate or a street, or a town in 5,10 or 15 years but for the cycle of families and generations to move through and create social capital or that sense of community takes time."
Glenday added: "We have a housing crisis at the moment, we need to build new homes and up till now we've done so in a terrible manner. Perhaps these new spaces will remedy that but I have to say the masterplanner brought in by the Scottish Government across the country to masterplan several communities has adopted a very chocolate box abroach to Scotland - a Brigadoon vernacular.
"The aesthetics of it are very particular and not to everyones taste. We've almost gone to the polar opposites of the post war New Towns where it was al about modernism, very in your face. We've retreated to a false sense of the past."
It was Ann in Aberdeen who had the last word (or text) however: "Please implore the planners to find an alternative name for Elsick in Aberdeenshire. Apart from the sick element there is a village in Aberdeenshire called Elrig, only one letter away in a qwerty keyboard."
Listen in from 1:03:30 for a recap of the banter.
Back to September 2011