Maggie's Gartnavel set for October 3 opening
September 6 2011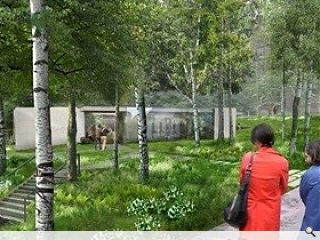 Cancer charity Maggie's is to celebrate its 15th birthday in style this year with the completion of three new centres in three months – including the unveiling of thecancer charities second Glaswegian base.
Gartnavel will be the first to complete over the coming three months when it opens its doors on October 3, closely followed by sister schemes in Nottingham and Swansea.
Designed by Rem Koolhaas, of OMA the Glasgow build has been conceived as a ring of interlocking rooms around a central courtyard designed by Lily Jencks, daughter of Maggie's founders, Charles and Maggie Jencks.
The trio of centres have been necessitated in order to accommodate the growing cancer population of the UK.
Back to September 2011