MAKlab seeks crowdfunding support for Glasgow digital fabrication workshop
September 6 2011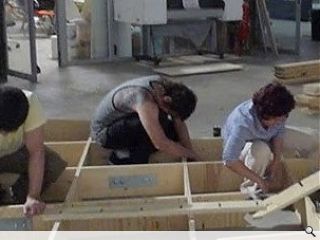 MAKlab, a collaborative venture between Skirmishes Ltd, Scotland Un Ltd and The Lighthouse, have signed up to a novel crowdsourcing initiative to help fund their planned
digital fabrication workshop
.
Donations are being sought via social media platforms to help the group
raise £28,500
to help buy a 3D printer that will enable industry professionals and members of the public to build their ideas.
Located in the Lighthouse the development intends to restore the city's lost status as a leader in manufacturing and tap into the latest developments in the creative sector, precision manufacturing, robotics, renewables and naval architecture.
Skirmishes founder Bruce Newlands intends for Maklab to become "a place for small businesses, schools, community groups & individuals – a whole cross section of society - to come and make things, in the process creating a national hub of expertise & experience promoting innovation & learning throughout Scotland."
Back to September 2011