Falkirk Wheel masterplan rebranded as 'Portdownie'
September 6 2011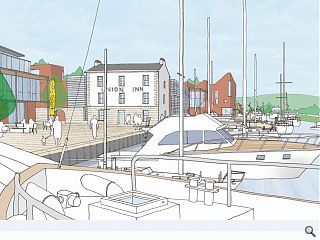 A planned 58 acre mixed use development neighbouring the Falkirk Wheel will henceforth be known as 'Portdownie' following a rebranding exercise.
Development partners British Waterways and Falkirk Council selected the brand to reflect the historic name by which the canal basin is known.
A revsmped website
will also provide potential developers and locals with more information on the planned development - the masterplan for which has been penned by Michael Laird Architects.
Portdownie forms part of wider efforts to re-energise the Forth & Clyde corridor linking up with the Helix Project and Rosebank distillery.
Once complete the development will afford a mix of homes, commercial premises and a marina.
Steve Dunlop, director British Waterways Scotland, said: "Portdownie will occupy a unique setting close to The Falkirk Wheel and by the revitalised canal, it is not a development in isolation. It also benefits from being part of a wider, integrated and long-term placemaking initiative we are progressing along the greater canal corridor between Grangemouth and The Falkirk Wheel.
""This corridor long placemaking project is already breathing real vitality into the area. The vast new parkland and waterside at The Helix between Grangemouth and Falkirk, for example, is beginning to take shape and we are advancing with our plans for the listed Rosebank Distillery which occupies a gateway position into Falkirk town centre. "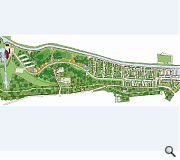 A huge tract of land neighbouring the Falkirk Wheel i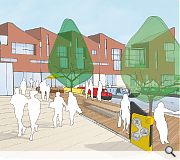 A range of land and water based pursuit wrecked bedoren
Back to September 2011