Greenock underpass given a fresh lease of life
September 2 2011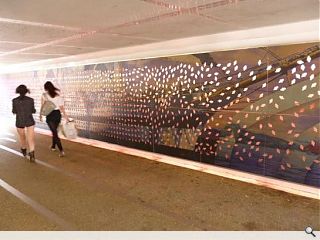 6274 public art have completed a colourful revamp of a dismal Greenock underpass as part of efforts by Riverside Inverclyde to spruce up the town.
Westburn Bypass is an important pedestrian route to the annual Tall Ships Festival held in Greenock but had created a poor impression for pedestrians in its prior dank incarnation.
Now bedecked in a new graphics overlay the underpass depicts scenes painted by the official Tall Ships artist William Dobbie.
Hundreds of thousands of tourists and locals alike pass along the route each year.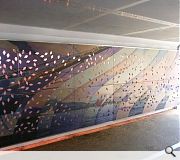 Dobbie is a graduate of the Glasgow School of Art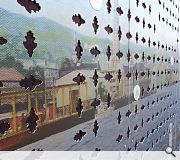 The graphic designs were printed onto aluminium panels
Back to September 2011