Dunlop publishes Glasgow sketchbook
September 5 2011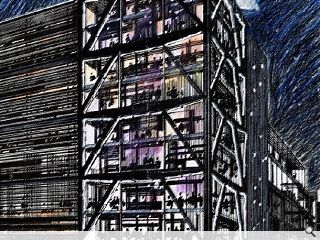 Following the success of a published sketchbook of Alan Dunlop has followed through with publication of a second book; this time focussed the architect's home turf of Glasgow.

Working Drawing: Glasgow Sketchbook
, features projects pulled from throughout the architects career in the city, from a 1997 project to remodel the former Co-op headquarters to ongoing work to create a new HQ for Strathclyde Police.
Separated into several chapters, beginning with Dunlop's catalogue of city centre commercial work in 'Teasing the Grid', the book goes on to document efforts to re-define the Clyde in 'A River Runs Through it".
Predominantly consisting of charcoal prints the sketchbook includes a few experiments in colour and depicts a range of drawing techniques from cross sections to annotated panoramas.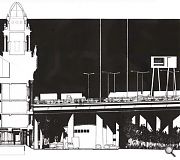 New residences: The Co-op headquarters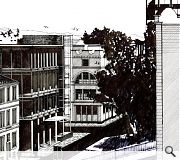 Office development, McPhater Street
Back to September 2011