Student flats plan for Edinburgh Church
August 23 2011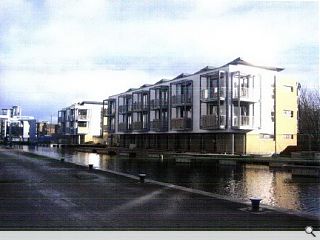 An historic Edinburgh church once threatened with demolition has been saved – albeit with conversion to accommodate 31 student flats and a restaurant.
Edinburgh City Council planners voted to approve the scheme, dubbed Leamington Wharf, as part of efforts to foster a new 'canal quarter' for the area.
Built behind the retained St Kentigern's Church and on the site of an adjacent store and car park the scheme will address the adjacent canal at St Peter's Place with three floors of accommodation.
In an effort to blend in with the 1827 church the development will be clad in a mixture of stone and render with slate used as a roofing material.
Some locals have objected to the scheme on the grounds that a narrow pend affords only limited access to vehicular traffic.
Local resident Iris Wright noted: "I can see why trying to squeeze in this type of development is popular. That is because recently universities have been demanding £500 a week for a room in student flats run by the University. That must be very tempting. Also to cash in more – a restaurant.
"However the true price I feel will be paid for by existing residents of St Peter's Place."
Format Design are penning the scheme on behalf of student housing developer ELS Ltd.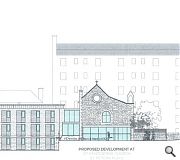 Plans have been circulating for the church since 2005.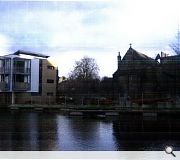 Residents feel that the area is already saturated with student accommodation
Back to August 2011