Carbuncles refresh puts Scotland in the spotlight
August 24 2011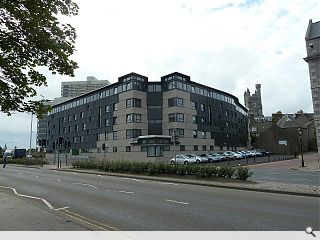 The tenth anniversary of the Carbuncle Awards, Urban Realm's annual hunt for Scotland's most dismal places and spaces, is ringing in the changes with a new look website and refreshed judging panel.
The annual awards, which aim to name and shame those places which are not living up to their full potential, were established in 2001 as a mechanism for furthering debate on the current condition of our secondary places and their future evolution.
Amongst the early front runners identified by Carbuncles judges are Fort William, the Highland town which serves instead as a low point for many having strangled by an elongated mass of tarmac and concrete along its waterfront.
In the 'Pock Mark' category for worst planning decision a number of contenders are already staking a claim to victory, amongst them the Timmer Market Clinic, Aberdeen, nominated by David Stewart who said: "The strange anodised crap-brown of the partial cladding allied to unfinished effect of the brickwork gives it that certain je ne c'est quoi.
"On top of that, a busy car park (in the part of town with the worst parking facilities) was used as the ground for this, and all the flats above the drug rehab clinic (100 yards from a school) have no parking."
Carbuncles spokesperson John Glenday said: "In the ten years since the foundation of the Carbuncle awards we have witnessed great changes to both our built and economic landscapes.
"Unfortunately some things never change however and many of our communities still suffer from surroundings at least as bad as those we encountered in 2001."
To be in with a chance of an Urban Realm sponsored makeover this year simply submit your nominations via
www.urbanrealm.com/carbuncles
or contact Urban Realm's Carbuncles editor directly at carbuncles@urbanrealm.com, or 0141 559 6087.
The deadline for nominations is September 15, with the award winners to be announced in the December edition of Urban Realm magazine.
Carbuncles were nominated with assistance from Urban Realm's editorial panel, including: Peter Wilson, Napier University; Alan Dunlop, architect; Alistair Scott; Smith Scott Mullan; Willie Miller, WMuD and Paul Stallan, RMJM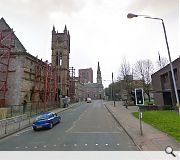 Down at heel Dumbarton has been hit hard by the recession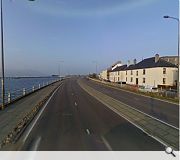 Fort William has been castigated for failing to live up to the natural splendour which surrounds it
Back to August 2011