Egyptian Halls planning application to be submitted
August 2 2011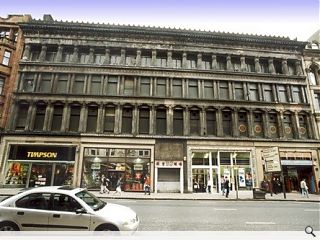 Union Street Investments Ltd, are to shortly submit a planning application for the conversion of Alexander Thomson's Egyptian Halls to a 134 bed/32 suites hotel.
The G1 Building's
scale of extension
will be used as a precedent in pre-planning discussions with GCC
The application comes despite failure to resolve a ground floor deficit being shouldered by Union Street Properties
USI director Derek Souter said: "We've taken cognisance of all input from the relevant Heritage Groups like AHSS, Scottish Civic Trust and the RIAS. "We owe it to all, to take this to the limit and if Planning is approved then the Scottish Government will have the opportunity to part fund and immediately green light a very significant project".
GCC has withdrawn its £1m grant but a £1.65M package from Historic Scotland is thought still to be available - subject to T&C's being met.
Back to August 2011