Hilltown flats demo paves way for Dundee regeneration
August 2 2011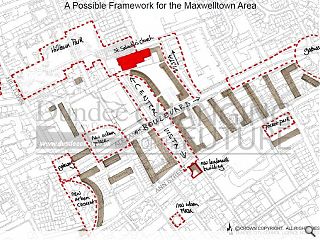 Dundee City Council's demolition of four unpopular tower blocks in the city's Hilltown district has paved the way for implementation of a new area masterplan.
Some 606 flats were imploded in dramatic simultaneous explosions, clearing the way for construction of some 240 new dwellings with an emphasis on affordable private housing - to bring the area into line with the tenure pattern of the city as a whole.
Principally this will see Alexander Street transformed via new landscaping to form a boulevard linking urban spaces and opening up vistas to the landmark St. Salvador's Church.
In addition the original gridded street pattern present prior to redevelopment in the 1960s will be re-established, allowing integration with the adjacent city centre.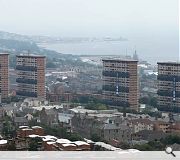 Maxwelltown, Carnegie, Jamaica and Wellington were brought down simultaneously
Back to August 2011