Peter Pan home to be transformed into literary centre
August 2 2011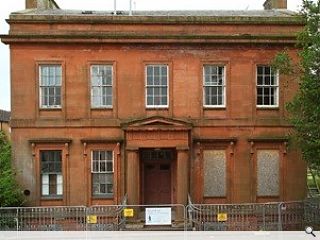 Moat Brae House, a red sandstone Georgian property which inspired JM Barrie to pen the tale of Peter Pan, is to be restored and transformed into a Scottish centre for children's literature.
Currently derelict the imposing townhouse once played host to Barrie as a child, when he would play amongst the buildings grand grounds.
Latterly the property operated as a nursing home but has lain vacant since 1997. It still boasts extravagant period features including a doric frieze and domed glass roof.
The Trust, with assistance from Joanna Lumley, is currently engaged in a £750k fundraising initiative in order to cover the purchase cost of the structure and undertake urgent repairs.
A second fundraising round will follow, allowing construction of a café and shop together with redevelopment of a terraced riverside garden.
Project development director Cathy Agnew, said: "It is a very fitting legacy for JM Barrie - this was his enchanted land which was the genesis for his character of Peter Pan."
Back to August 2011