RIBA launches pylon design competition
May 23 2011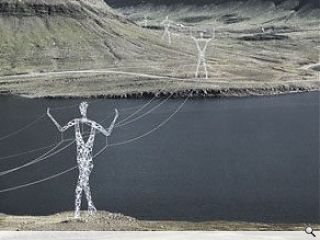 Regimented lines of ungainly grey steel marching across the British countryside have become a universal presence since their introduction in 1927 but there design has changed little.
That could soon change however as the Department of energy and climate change have teamed up with the RIBA to launch a
competition to redesign the spindly towers
in advance of a fresh round of investment in new infrastructure.
The judging panel will be chaired by energy secretary Chris Huhne, who is defining the competition as a "blank canvas"
Huhne said: "There are limits to what we can do with undergrounding and that means we have got to get the overground cables looking as attractive, as beautiful and having as little impact on our natural environment as we possibly can."
It follows plans from US based architects Choi + Shine to transform Iceland's transmission network with a "Land of Giants" plan to introduce a new generation of figurative concrete, steel and glass pylons.
£10k will be awarded to the winning entry with the National Grid stating that they will consider developing the designs for future projects such as the 137 mile
Beauly to Denny link
.
A competition deadline has been set for July 12 at 14:00.
Back to May 2011