SNP landslide raises questions for Scottish construction sector
May 9 2011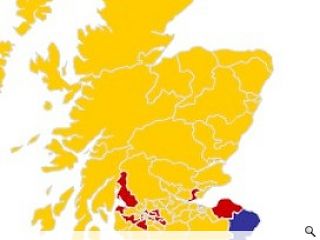 The SNP's unexpected success in the recent Scottish Parliamentary elections, securing a Holyrood majority, has raised important questions for the future direction of the Scottish construction sector.
Mulling the possibilities David Davidson, managing director - Scotland, of Cushman & Wakefield's Partner-Capital Markets Group said, "Many Scots feel that the UK Government appears to be dominated by the interests of London and the South East. This appears to reflect a broader pattern which is evident in many businesses where the south east is powering ahead and many regional businesses are operating on thin margins and still concerned about the speed of economic recovery.
"The property industry is an interesting test bed for Independence. If the Scottish Government introduces policies which create an uneven playing field, it can have a very big impact positively or negatively in terms of investment decisions. As an example, will Scotland be the only area in the UK without Enterprise Zones? Or can it introduce changes that will make investment into Enterprise Zones more attractive?"
"It will also be interesting to see if there is a negative backlash in terms of future investment, as companies based outside of Scotland weigh up whether investment in the Midlands or the North West of England is "safer" than investment north of Hadrian's Wall.
"The election result is being hailed as a watershed. However, I hope we can rely on the SNP to stand by its election pledge to continue to govern in a responsible and open way and to think through the consequences of all its decisions."
More immediately the result is good news for
Glasgow's Clyde Fastlink scheme, with the SNP government committed to financing it in its entirety
. Salmond is also keen to prioritise new borrowing powers in a bid to kick start the construction industry.
Back to May 2011