NVA progress St Peter's Seminary vision
May 10 2011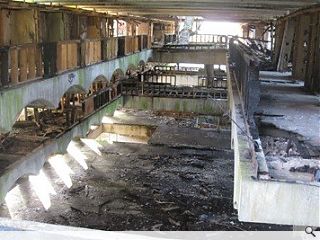 Plans to revive an iconic modernist structure languishing in woodland at Cardross have taken a step forward after NVA concluded missives with the Archdiocese of Glasgow on the derelict property.
This heralds the start of a two year fundraising plan to raise £10m toward an extensive public arts programme will see the ruins of St Peter's Seminary, designed in the 1960's by Gillespie Kidd & Coia, consolidated and partially restored in a bid to bring internal spaces back into cultural and educational use and rejuvenate 140 acres of adjoining woodland.
NVA are in process of developing a masterplan for the estate, which will be completed over the summer, following a number of failed attempts to find a commercial solution for the site.
Angus Farquhar, NVA Creative Director, explained: 'The opportunity to purchase Kilmahew/St Peter's concludes years of speculation about the seminary buildings and marks the beginning of a new future for the site and the many people for whom it has significance. We envisage the first permanent artist-led space of its type in the UK. A new form of generative public art that develops work from a long term creative dialogue with the users and radically accepts the value of the building in its current form expanding an 'unfinished' narrative that will change over time.'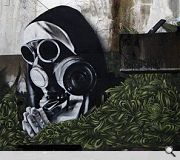 St Peter's twilight is being spent as a canvas for graffiti artists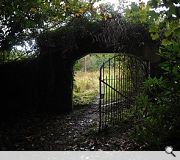 Surrounding woodland will be integrated into the scheme
Back to May 2011