Ruchill Hospital demolition provokes controversy
|
Send to friend
April 5 2011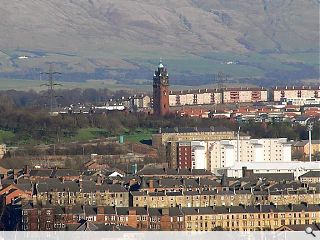 Glaswegian candidates for the upcoming Scottish Parliament election have denounced Scottish Enterprise for its "reprehensible" plans to demolish listed buildings on the former Ruchill Hospital site.
The government quango is keen to take the wrecking ball to a string of mouldering C listed ward blocks on the abandoned site after pleading poverty when presented with a £1.4m repair bill.
It had been hoped to sell the land on to a house builder but none has come forward since
Gladedale and Bellway homes pulled the plug in October 2008
.
Gerry Gormal, GCC's chief planning officer, said demolition was regrettable but justified as repair is not "economically viable."
However Patricia Ferguson, Labour candidate for Maryhill/Springburn called Scottish Enterprise's demolition plan "reprehensible", adding that it was "the wrong decision for the wrong reasons."
Scottish Enterprise contend that it is worth sacrificing the C listed outbuildings in order to focus their maintenance pot on the A listed water tower.
Some £4m has been expended by the agency since acquiring the site in 1999, equating to a bill of around £333k per annum just to secure and maintain the site.
Back to April 2011